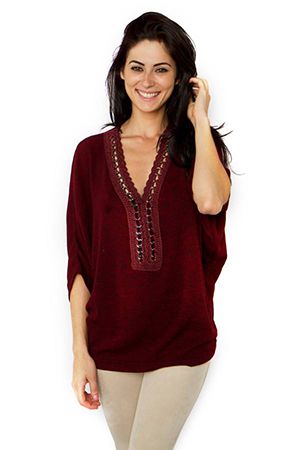 D r u m  r o l l  p l e a s e!
Yes, I'm calling for my own drum roll ;) My name is Elaina, but friends and family call me Nay (long story). Introductions always seem a little too safe for my liking. I'm going to start off by saying that I'm the girl that tells it like it is, because sugar can be poisonous. I come from a very large family, and have learned early on in life that to get what or where you want you have to chase it, until you can't run anymore...and then take a deep breathe and chase some more! With that being said, I'm a very passionate person…I give everything, my everything.
    Being a part of the AGF family is more than exciting for me, it's life changing! I have always been interested in art, design and creativity. AGF has tied all of that into the perfect little bundle. My love for sewing actually came out of necessity. Growing up I was always extremely tall and thin, and I could never find pants that were as small, or as long, as I was (tough life, I know). I took control of that situation by altering pants to fit me the way I wanted them to. My first few attempts at altering clothes were amusing, to say the least. Eventually… I got the hang of it. I wish I could say that those early attempts of sewing blossomed into a love for fashion design, but not so much.  If anything, I'm kind of mad at fashion for not catering to the struggles of a lanky girl. Those types of experiences taught me to solve problems, not sulk in them. 
    As a new contributor to the AGF blog, I'll be sharing some pretty cool stories and insights on the fabric world and beyond. I am the mother of a very adventurous two year old boy, so you can imagine I'll have to share some motherly advice and tips I have learned during these last two years as well. Art and design pretty much flow through my veins. I plan on tying my many passions into the fabric and sewing world to bring a more personal touch to your daily reading routine. More than anything else, I aim to inspire you. 
    I remember my first portfolio class in high school, we had to paint a portrait of a person. I was so scared because I had never even attempted to paint anyone, ever. Well, let's just say my first portrait was a little flat, and a lot of ugly...but I finished it. Today, I've painted more portraits than I can keep track of. Art has taught me that nobody is born "good" at anything. With enough practice, and a lot of passion, we can all master anything. Whether you've just started your first quilting project, or just can't find the energy to finish sewing your latest masterpiece, remember that somewhere out there somebody is looking up to you for inspiration. So, until we meet again...get 'er done!